Walk - Dunster - Philippa
Onwards and upwards to Rodhuish and beyond. This will be a 10.5 mile hilly walk starting and finishing in Dunster. We will be visiting Aller Hill, Dumbledeer, Combe Farm, Rodhuish, Stout's Way Lane, Monkham Hill, Withycombe Scruffets, King's Head Coppice, Black Ball and Vinegar Hill.
Upcoming events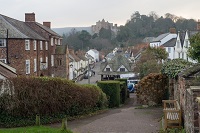 Lovely twelve mile Sunday walk in the Dunster area with Alan leading.

 Yeovil - Ninesprings..11.5 miles, interesting follies including "Jack the Treacle Eater", a walk past ancient manors and villages.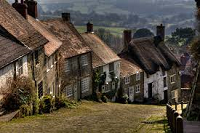 Sunday walk around Shaftesbury and Melbury Hill, Dorset. Medium grade and approx 10 miles.