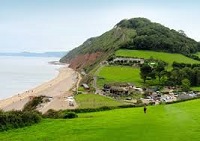 Walk - Beer to Branscombe - Jude G
Starting & finishing at the car park in Beer - a lovely 11 mile Sunday walk for those not on the weekend away...
Walking along the South West Coastal path, steep decent through Hooken underpath onto Branscombe Mouth for coffee. Then a circular walk around the beautiful village Branscombe, taking in the Old Forge, Hole House, Edge Barton (barley farm) having lunch there before heading back to Beer via the higher path.