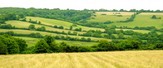 Weekend away - Kingcombe Centre, Dorset
Weekend Away – Kingcombe Centre, Toller Porcorum, Dorset. A return visit to this fabulous venue.
The Kingcombe Centre is set amongst 450 acres of Dorset Wildlife Trust nature reserve. More details to follow nearer the time.
Date: August Bank Holiday weekend 23rd & 24th August 2019 (2 nights Friday and Saturday). A scenic walk on both Saturday and Sunday.