Social
Social events such as Christmas dinner, pub meals, visits or skittles evenings.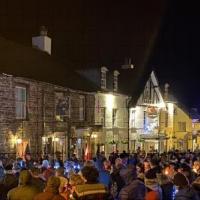 December dates are currently looking as follows:


4th December - our Christmas walk and meal at Haselbury Mill near Crewkerne.
10th or 11th December - Stan will lead a walk from Dulverton - normally this would be Dulverton by Starlight, but it clashes with the Christmas meal this year.
On the 18th Mike will lead a walk finishing in semi-darkness as last year.
The following Sunday is Christmas Day. We have sometimes had a Boxing Day walk - normally fairly short with some ...